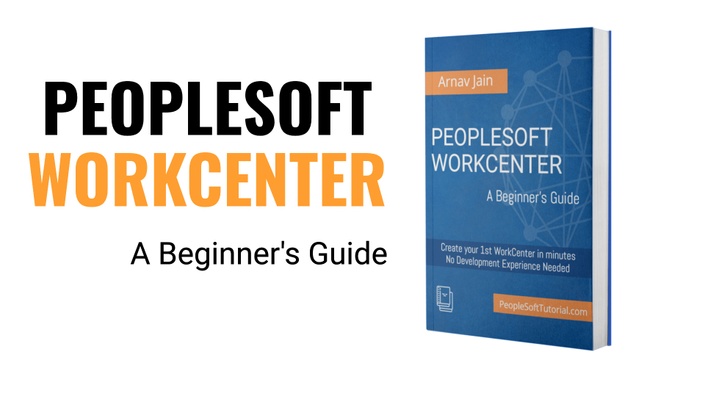 eBook - PeopleSoft WorkCenter
A Beginner's Guide
PeopleSoft users spend a lot of time navigating through menus to conduct transactions, taking action on alerts, viewing reports, running processes etc. Using PeopleSoft WorkCenters, you can access all the related component, pages, query results, etc. from one central location.

However, do you really know how to use these WorkCenters so that you can save time and be more efficient in your work?

Introducing an Easy to Learn Guide...

PeopleSoft WorkCenter - A Beginner's Guide.
You can now learn to design a Peoplesoft WorkCenter App in minutes using this easy to read and understand guide on PeopleSoft WorkCenters. Implement what you learn from this book and see your efficiency skyrocket!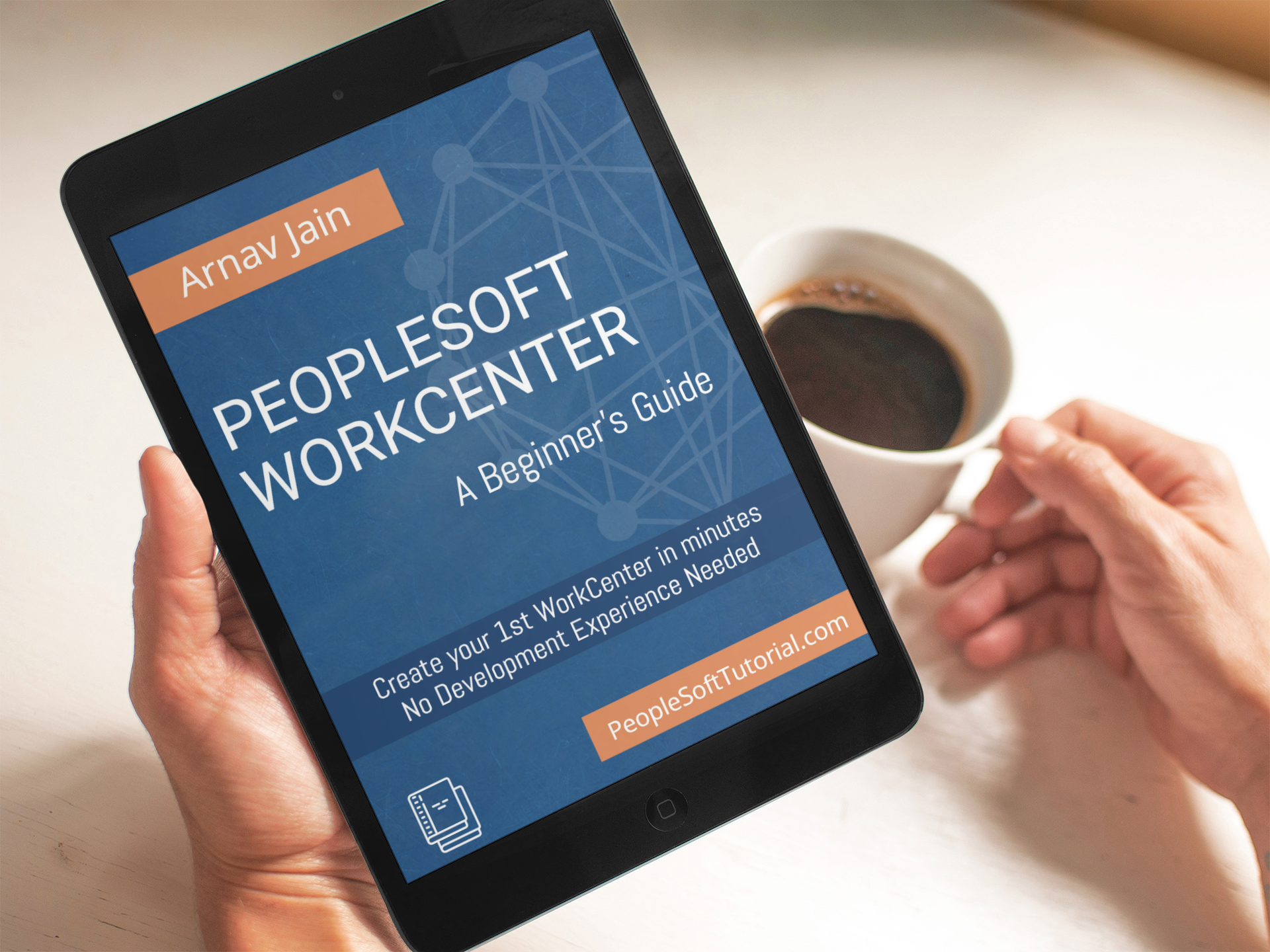 Why Do You Need This Book?

This book has been written with you in mind.

The sole purpose of this book is to help you learn PeopleSoft WorkCenter in least amount of time and as efficiently as possible.
Highlights of this Book:

Simple & Easy

-- Written in plain English, avoiding unnecessary references and jargon that confuse and deter learning a topic.

Goal Oriented

-- To help you design your first WorkCenter app in 4 hours or less.

Action Focused

-- Theory & Concepts are not enough. You can master only by practice. This book focuses on improving your learning and by applying your learning.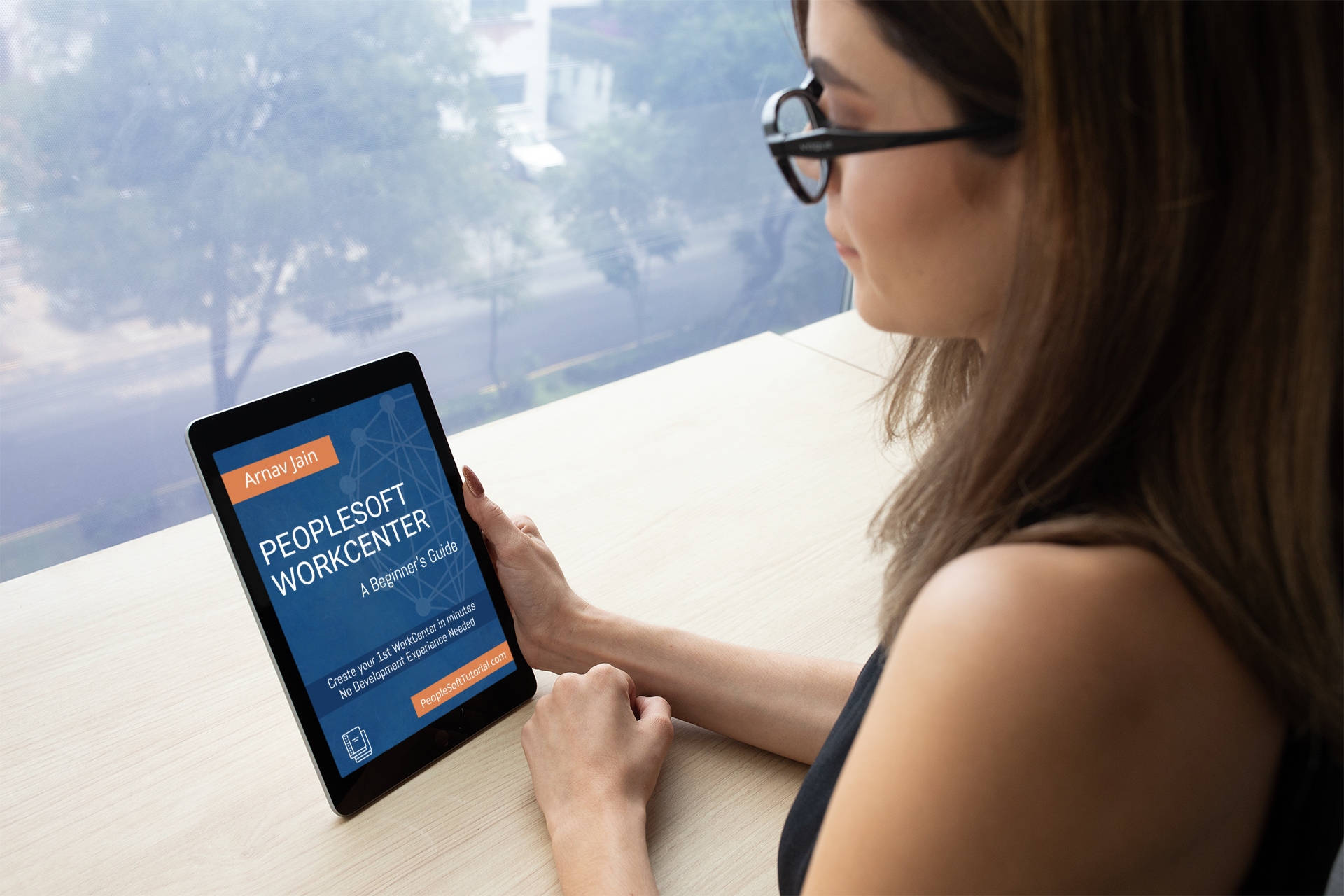 What is Covered in This Book?

This book has been written by Arnav Jain, a PeopleSoft techno-functional consultant who tried to eliminate the pain and inefficiencies of every day working in the PeopleSoft application.

When writing and designing this book, we left nothing to imagination. We designed this book with YOU in mind. What you need and how best you'll do it -- this is what this book is based on.

Here is what you will learn in this book.

Introduction to WorkCenters
Configuring Delivered WorkCenters
Application Framework WorkCenter
PeopleTools Framework
WorkCenter Filter Definition
WorkCenter Dashboard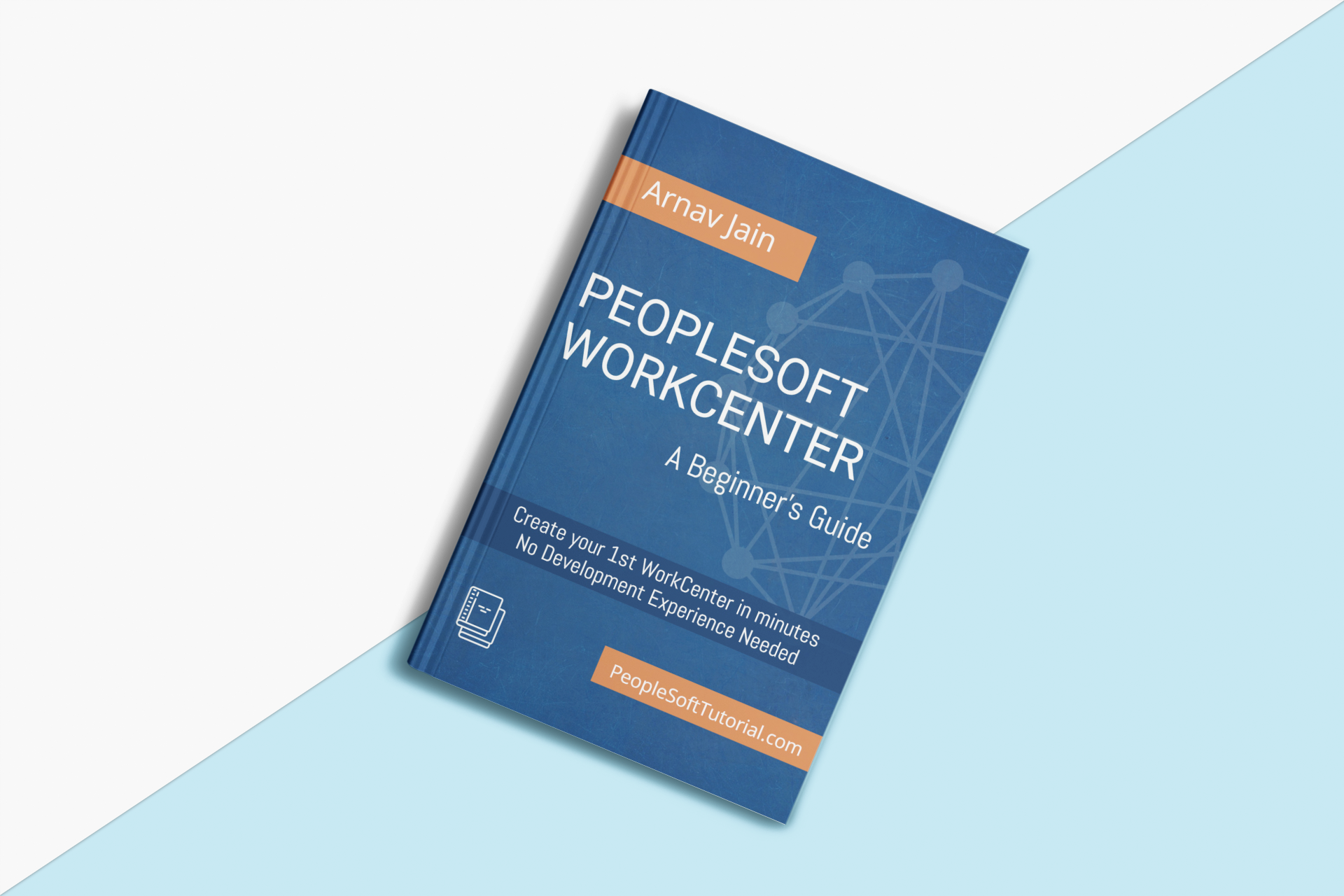 Your Instructor
I'm a PeopleSoft Consultant, who loves to practice as well as teach PeopleSoft.
I've been working in PeopleSoft technology for 15+ years now. I've been involved in implementation, upgrade, support and customization of PeopleSoft FSCM and HCM applications. Also from past couple of years, I have been acting as a Consultant for Data Science and executing data-driven solutions to increase efficiency, accuracy and utility of internal data processing.
I started as a PeopleSoft Developer and moved on to PeopleSoft FSCM Functional roles after doing my MBA. This cross-over has helped me bridge the gap between business needs and technical offerings. I'm now using this know-how and my experience in helping fellow PeopleSoft consultants master their skills and achieve greater career heights by providing value to their clients.
I've launched several courses on this platform provided by PeopleSoft Tutorial. They include PeopleSoft Fluid, Basics of PeopleSoft Finance, PeopleSoft Supply Chain and PeopleSoft General Ledger, Approval Workflow, WorkCenter and Pivot Grids. As a next step, I'll be sharing my experience and knowledge in Data Science field with you all.
Happy Learning!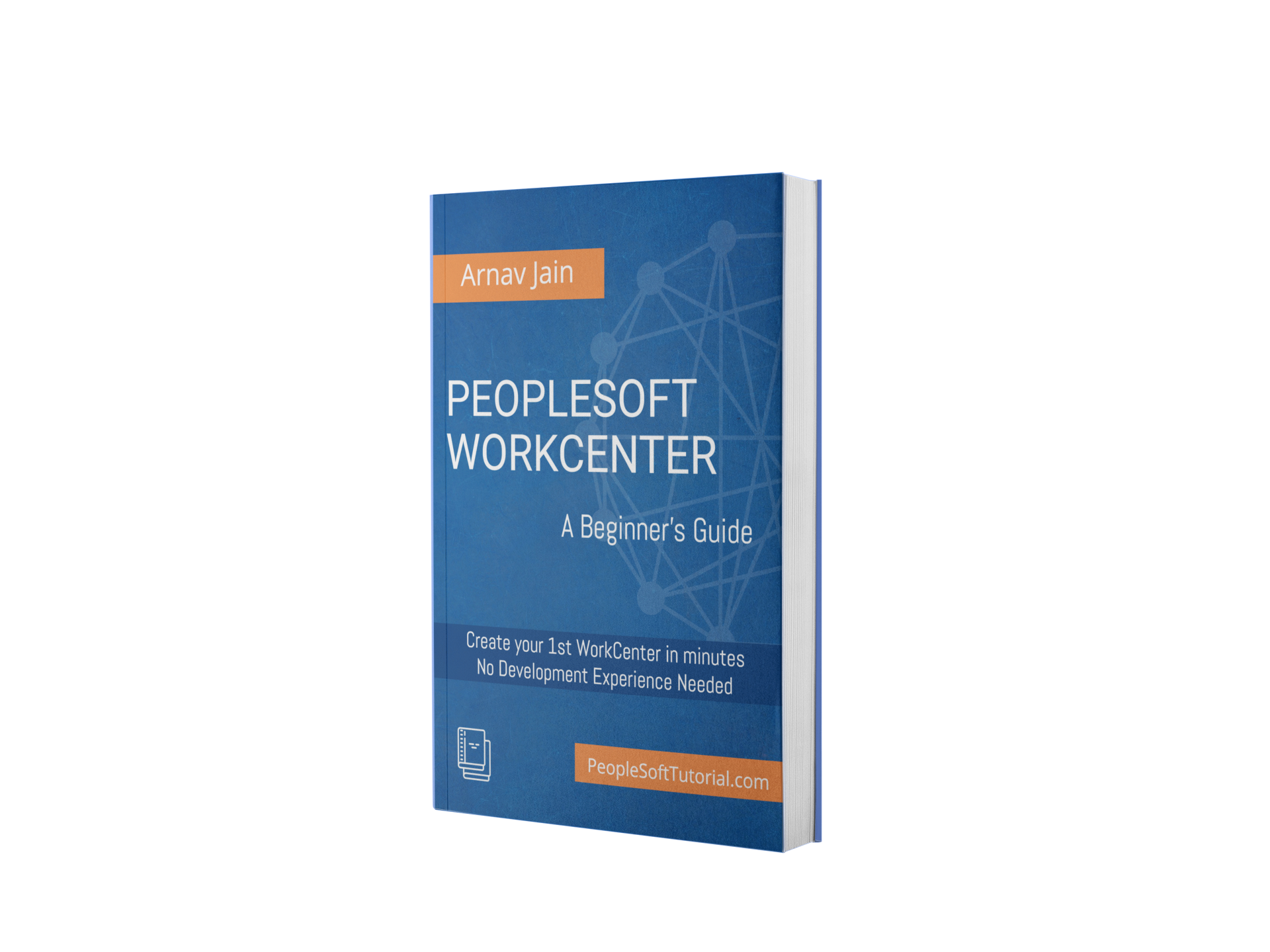 Frequently Asked Questions
How do I read this eBook?
This eBook is provided in PDF format. You can download and read this book from your computer or import this book to your iPad or tablet device and read it from the comfort of your bed!
Do you offer any money-back guarantee with this book?
Unfortunately due to the nature of this book (downloadable PDF), we cannot offer money back guarantee on this book.
What if I want to get in touch with the Author?
Email
[email protected]
and the author will get back you within 24-hours except during weekends and public holidays.
Do I need access to PeopleSoft application?
To read and understand the concepts of PeopleSoft WorkCenter and Pivot Grids -- no, you don't need access to a PeopleSoft application. However, if you'd like to practice and master, you'll need access to a PeopleSoft application. If you don't have access to a PeopleSoft application, contact Kelly at
[email protected]
and we'll provide you the resources you can use to build your own PeopleSoft application.
Can I share this eBook?
Purchase and Download of this book is licensed for individual use only. By agreeing to buy this book, you also agree not to share this book with others.